Artists
Tactus
Tactus is a bass & dubstep music producer/DJ from Edinburgh and runs ABAGA Records. His music is an eclectic blend of dub reggae, amen breaks, danceable four-to-the-floor dubstep grooves, and most of all prominent sub-basslines. With a Radio 1 session under his belt and gigs with artists including The Others, Tes La Rok, Flux Pavilion, Remarc and Andy C have firmly established Tactus as a force to be reckoned in the dance music scene.
Tactus plays regularly at Edinburgh club nights such as JungleDub, Split and Nu-Fire. Since his first release in early 2009, he has put out music through Little Rascal Records, C-Front Sounds, Nerve Breaks and his own ABAGA Records and has pushed boundaries and gained great responses.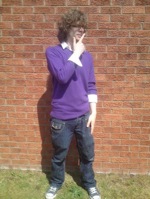 The Mighty Cornelius
'Well, let's face it, I've met them all, and I've been lucky enough to call many of them my friends: Frank Sinatra, The Mighty Cornelius, Sammy Davis Jr., Glen Campbell' – Tom Jones
Remember his name. With the splatter of gutty-wuts The Mighty Cornelius (Tom Jones) melds glitchy samples, processed beats and stuttering sub that will make you mess your keks. Fact. The Mighty Cornelius is also one of ABAGA Records' co-founders.
Influences: Infected Mushroom, CKY, Psychick TV, iTAL tEk, Dan the Automator, Mr Scruff, Dangermouse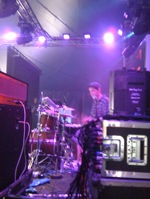 Dunt
Glaswegian producer Dunt (Andrew Samson) started out producing drum'n'bass in 2005, and has progressed on to making melodic, sub-heavy dubstep. His tracks are usually comprised of two contrasting sections and incorporate unusual drum patterns (as he is also a professional drummer).
His first release on ABAGA Records, 'Here Comes The Snake' free EP, was a titillating glimpse of things to come.
TeKlo
TeKlo's music is born out of his infatuation with cool sounds, punchy beats and the occasional glitchy rhythm. Following his live BBC Introducing live session, he has been described as "One of the greatest Dubstep talents of the moment", though his style expands beyond the Dubstep sound. With tracks ranging from Electrohouse to Drumstep, to his recent experimentations with multiple tempos, TeKlo retains his dark, technical sound.
His first release "Colour:Red" was well received, with much airplay from BBC Radio 1's Ally McCrae & Vic Galloway, and landed him official remix offers from Stylah & Smiler, and Dead Set Gemini. With a firm backing from worldwide DJs and promoters, TeKlo is on his way up.
SubShot
SubShot started making music in 2004 and began gaining recognition after making jungle tracks which have been described as very reminiscent of Photek and Source Direct.
Now he is making Dubstep and has recently collaborated with TeKlo. The most known track of the collaboration is 'Destroyer' which has been dropped at nights around the world.
Expect some sub heavy bass and hard hitting beats.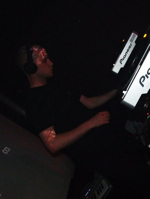 MAKO
MAKO is a DJ and Producer from Bath. He first started DJing when he was 15 and taking up producing a couple years back now makes a variety of styles from hip-hop to jungle, taking influence from jazz to heavy metal. He played regularly while living in Manchester smashing up a variety of clubs nights and free parties before moving to Edinburgh in recent times.
He has received club support from artists such as RSD, Tomb Crew and Illum Sphere and airplay on Rinse fm and Ministry of Sound Radio. The Space Badgers EP is his first release as a collection of tracks and he has a further release planned on Edinburgh based label Urge Mode in the coming months.
Wicked Fat Noize
A producer/ DJ from Montreal, Canada. Now goes under the name Kid Bassline.
Has had support from Coffi,Airvalue,Posij,Jam PRD,Deemed, Jphelpz, Nightmare & Oni,12 GAUGE, BBC Radio One, and has released though Prime Audio, Southside Dubstar, Dub Cartel, ABAGA Records and Hazardous Sounds.
The Setup
The Setup is a collaboration between a DJ and a geek. Originally created out of a desire to push DJing into a more creative realm, sculpting and destroying the source material live using controllers and custom software, for the last few years they have also been focusing on studio production. With releases on Nerve Breaks and Abaga Records, their style varies from Techno to Dubstep with House influences throughout. They live and produce in Edinburgh, where they regularly tear up dance floors with their innovative live sets, and are intimately connected with its club scene.
For licensing and booking queries or general banter hit us up at DD@dirtpromotions.co.uk
Daojia
The name Daojia refers to the philosophy of the universe being ruled by opposing forces, which is a concept symbolised by yin and yang. It is reflected in his approach to music in that he tries to gain an understanding of every possible musical path you tread. His sets can range from his grounding in drum'n'bass & dubstep to deep house or garage, whatever it takes to shift into the mindset of those enjoying the mix.
Having focused primarily on production long before his DJing adventures, he's worked on tracks from all of the above, he has forthcoming releases with Awkward Movements, Povertyblock and ABAGA Records. On top of this he founded Cab Vol's Innuendub alongside Victor Q, has made appearances across a myriad of nights of differing genre in Scotland, not to mention the residencies at Dubstar and Shake.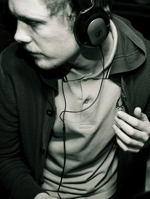 G.Davies
G.Davies is a new up & coming producer from Rugby, UK. Tracks bloom with spacey melodies whilst never forgetting the propulsive rhythmic under-current so inherent to dance music today. Stating influences as diverse as Autechre, Brian Eno & New Order with nods to current producers like 2562, Ramadanman & Martyn his productions are stark, bass driven pieces ready for the dance floor or headphone zoning out equally.
Big things are expected this year with forthcoming releases penned in & a weekly radio show on www.dubterrain.net with fellow beat-smith Artek. Make sure to follow & stay involved.
Denney
Denney is a 19 year old Producer and DJ living in Glasgow. With support from Radio 1's Ally McCrae his sound is a fusion of everything from jazz/hip hop to punk/hardcore. Denney mostly spins DnB but his productions vary from midtempo to dubstep to DnB.
With his first release on ABAGA Records 'Make It Funk EP' we can expect much more from Denney in the next few months.
ODEA
Hailing from Leicester UK ODEA has been producing electronic music of many styles and genres. Early work and collaborations featuring on radio stations and podcasts in the U.S, Germany and Canada, with much acclaim by DJs and composers alike. Drawing on a huge variety of influences , ODEA considers himself a true eclectic, resulting in music that is unpredictable and without restraint.
With live performances incorporating both acoustic and electronic instruments, hearing a set from ODEA will almost certainly yield a few surprises. Incorporating innovative ideas, new technology, and more often than not some serious aggression, his music career is definitely one to keep an eye on.
Quektis
Quektis was born in Bristol and grew up in the South of France. His music has always been based on sampling and as a result he has ended up producing a lot of hip hop beats for himself and for friends to rap over. He produces in a French hip hop crew that goes by the name of "Les Céremoneurs", based in Toulouse.
Since moving back to Bristol to study music tech and to get involved with the music scene there, he has come from strength to strength and has started producing many different styles including dubstep and drumstep. His first EP with ABAGA Records has been received well and has had support from BBC Radio 1, and in 2012 he plans to work separately on a hip hop LP and an other bass heavy EP/LPs aimed at the dance-floors.